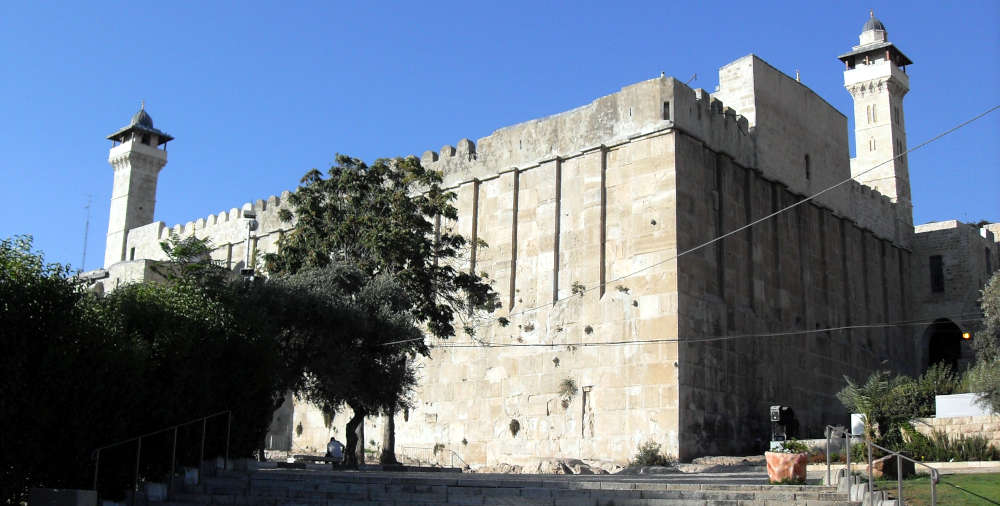 Sarah, died at the age of 127 years and her husband, Abraham, buried her in the Cave of Machpelah near Hebron. Sarah is the only woman in the Bible whose age at the time of death is recorded. This is a reminder of her importance in God's plan. Herod the Great memorialized the location of her tomb with one of his massive construction projects in the 1st century BC.
Since Abraham did not own any land in Canaan, he had to purchase a burial place. He approached the sons of Heth to inquire about purchasing a cave to use as a family tomb. Abraham negotiated with Ephron to purchase a piece of land just east of Hebron for four hundred shekels of silver (Gen 23:17-18).
The Cave of the Patriarchs
Abraham buried Sarah "in the cave of the field of Machpelah" (Gen 23:19). When Abraham died forty-eight years later, this is where his sons Isaac and Ishmael buried him (Genesis 25:9). Isaac and Rebekah were both buried here (Genesis 49:31). Jacob buried Leah here (Genesis 49:31), and Joseph buried Jacob here (Genesis 50:13).
Continue reading →